Part 1: The 10 Most Important Factors in College Admissions
Part 2: Tests (SAT, ACT, SAT Subject, AP) & College Applications
* Webinars to be presented in Korean
Chief Operating Officer & Head Consultant
Harvard College, B.A. cum laude
Harvard Law School, J.D.
Sharon graduated from Harvard College, cum laude, with a B.A. in Sociology and obtained her J.D. from Harvard Law School. During her undergraduate years, Sharon focused her academic studies in Leadership & Organizational Behavior. And in law school, she explored different areas of the law and developed an appreciation for the flexible applicability of a law school education to diverse fields and industries. 
Sharon has been advising students and helping them achieve their goals for over 8 years. She genuinely enjoys getting to know her students, and through that process, identifying what their talents and passions are. By encouraging her students to be curious, bold, and persistent, Sharon has empowered her students to dream big, work hard, and successfully navigate the intricacies of the admission process.
UC Berkeley, B.A. High Honors
Harvard University, Ph.D.
Chungsok graduated from UC Berkeley, high honors, with a B.A. in Physics and obtained a Ph.D. in Physics from Harvard University. He has been helping students attend top colleges for over 15 years. Chungsok has written hundreds of education-related articles for Korea Daily and Korea Times, both in the U.S. and Korea for more than 13 years. He has also been featured in numerous publications for his work in admissions consulting.
His strategy is simple: by putting himself in a student's situation, he finds the best course of action that can land a student in the best college. 
Korea Times USA, Columnist, 10 years
Korea Daily USA, Columnist, 3 years
Joongang Ilbo Korea, Columnist, 1 year
Woori Radio 1230 USA, Education Guest, 1 year
H&S TV USA, Education Guest, 1 year
Interviewed and featured by Korea Times USA, Korea Daily USA, Joongang Ilbo Korea, Kukmin Ilbo Korea, Asia Today Korea, Focus Magazine Korea, Money Today Korea, & Korea Economic Daily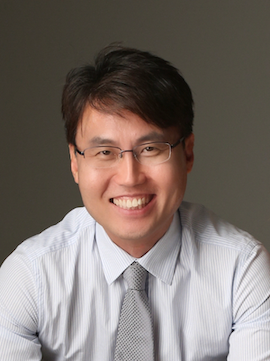 Please register for the webinar by providing your contact information.
We will send you the link for the webinar via the email you provide to us.