We can expand your ability to cultivate your future.
We'll help you craft the most apt strategy for your success.
UC Berkeley, B.A. High Honors
Harvard University, Ph.D.
Dr. Lee graduated from UC Berkeley, high honors, with a B.A. in Physics and obtained a Ph.D. in Physics from Harvard University. He has been helping students attend top colleges for over 15 years. He has written hundreds of education-related articles for Korea Daily and Korea Times, both in the U.S. and Korea for more than 13 years. He has also been featured in numerous publications for his work in admissions consulting.
His strategy is simple: by putting himself in a student's situation, he finds the best course of action that can land a student in the best college.
Korea Times USA, Columnist, 10 years
Korea Daily USA, Columnist, 3 years
Joongang Ilbo Korea, Columnist, 1 year
Woori Radio 1230 USA, Education Guest, 1 year
H&S TV USA, Education Guest, 1 year
Interviewed and featured by Korea Times USA, Korea Daily USA, Joongang Ilbo Korea, Kukmin Ilbo Korea, Asia Today Korea, Focus Magazine Korea, Money Today Korea, & Korea Economic Daily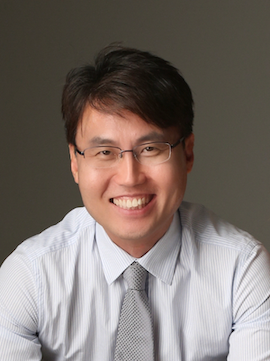 Harvard College, B.A. cum laude
Harvard Law School, J.D.
Sharon graduated from Harvard College, cum laude, with a B.A. in Sociology and obtained her J.D. from Harvard Law School. During her undergraduate years, Sharon focused her academic studies in Leadership & Organizational Behavior. And in law school, she explored different areas of the law and developed an appreciation for the flexible applicability of a law school education to diverse fields and industries. 
Sharon has been advising students and helping them achieve their goals for over 8 years. She genuinely enjoys getting to know her students, and through that process, identifying what their talents and passions are. By encouraging her students to be curious, bold, and persistent, Sharon has empowered her students to dream big, work hard, and successfully navigate the intricacies of the admission process.
In her free time, Sharon enjoys reformer Pilates, watching crime-related dramas, and cooking Italian food.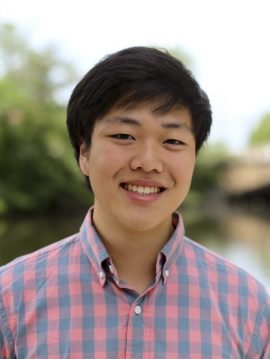 David graduated from Harvard College with a Bachelor of Arts in Government and Economics, with an academic focus on International Relations. Since graduating, David was involved in a variety of strategy consulting projects in a top consulting firm. He has focused on helping technology companies address complex issues that required large business transformations. David now works as part of a global strategic planning group for one of the largest and fastest growing cloud-based companies in the world. His work helps guide enterprise-wide decisions in order to accelerate growth internationally. 
David spends a lot of his free time writing and enjoys helping students improve their writing and communication skills. David also relies on his experiences defining and executing strategies to help his students specify and achieve their goals.
David's personal interests include cooking national cuisines, weightlifting, and watching crime thrillers.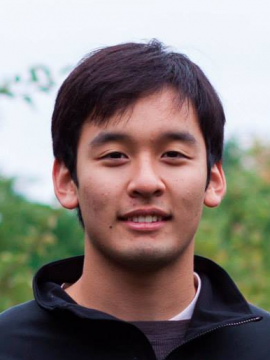 Joseph graduated from Harvard College with a Bachelor of Arts in Computer Science. Joseph went on to work as a software engineer at Facebook, and is now currently at a financial services company focused on innovative investing solutions as a data engineer. His day-to-day work involves building systems to improve user experiences and developer productivity, and then using data to understand the performance of these systems.
While studying at Harvard, Joseph spent a significant amount of time teaching and mentoring students as a teaching assistant for many courses. And currently, as a data engineer, he works on breaking down abstract problems into more understandable subproblems. Such experiences have been foundational to Joseph's work as a consultant – he is well equipped to help students simplify the complex admissions process and achieve their goals.
Joseph's personal interests include basketball, tennis, and gaming.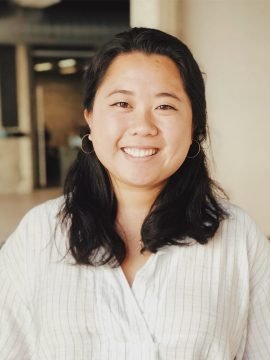 Victoria graduated from Harvard College with a major in Statistics and minor in Economics. She has 5 years of industry experience working in analytics and data science at tech companies of multiple sizes in various industries. In her day-to-day she leverages both qualitative and quantitative data to understand and answer complex problems happening in different parts of the product and company.
One of Victoria's key strengths is her ability to analyze a student's best qualities to build and tell stories that people can understand and relate to. She works closely with all her students to build cohesive, unique, and meaningful stories so they can put their best foot forward in the admissions process.
Victoria is an avid fan of arts and crafts and spends her time at her local pottery studio or taking workshops to learn new Do-It-Yourself skills.